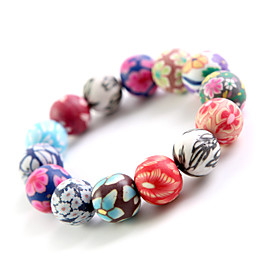 Christmas time always has a certain amount of quiet romance and mysterious magic, which makes it the perfect season to spend some extra time with your significant other. The days grow dimmer but all the bright lights and decorations have an unexplainable way of keeping people's spirits high.

Sometimes your mood can be tested during the holidays though, and often it's from the stress of spending extra Christmas cash that doesn't fit into the family budget. Fortunately, there are ways to eliminate that stress, or at least drastically reduce it, while still enjoying the Christmas season just as much, if not more.

Make the decision to not let money be an issue this Christmas and rekindle your romance during the holiday season by making a pact to not buy anything for each other that is outside of a strict budget that you agree on. Instead, plan some wintery fun with the one you love and enjoy the frosty season together without spending a dime on the expensive things that matter the least.

Trim The Tree

The tree has to go up, so why not plan to spend the day together digging out all your old Christmas decorations and leisurely decorating the tree for an afternoon? Put some of your favourite Christmas music on, set out a plate of gingerbread cookies, and have some hot cocoa heating on the stove. Tree trimming is usually one of the first Christmas tasks that need doing so start your Christmas season off on a romantic note by spending that time with your partner.

Play in the Snow

Fresh snow brings out the big kids in even the best of us so get goofy with your significant other and go play outside. Make a snowman complete with a top hat and carrot stick nose. Lie in the powdery snow together and make his and her snow angels. If you're feeling particularly cheeky that day you could even start a mini snowball fight.

Make Homemade Ornaments
Even if you're not the most creative couple in the world, spend an evening putting your brains to work by making some homemade ornaments. You can find plenty of good materials either around your house or at a dollar store such as pinecones, pine boughs, ribbons, and little bells. You should be able to find some great ideas from Pinterest.com or any Christmas crafting websites.

Bake Cookies

Bake up a few batches of some Christmas themed cookie recipes such as gingerbread, shortbread, or sugar cookies. If you get carried away with all that baking excitement you can always freeze a few batches to pull out for when friends and family drop by for their holiday visits. Make a whole day of it by shopping for all your ingredients together, mixing and baking the cookies, then decorating them all with icing, sprinkles, and little candies.

Go For a Romantic Drive
If you live in an area that gets snow over the holidays, you'll know what an incredible transformation takes place once that snow falls. Go for a romantic drive together to admire all the frosty trees and powdery snowdrifts. Even if you don't get snow for Christmas you can drive around and admire all the decorations and Christmas scenes set up in front of the homes and stores in your area.

Wrap Gifts Together

Spend a romantic evening wrapping presents with your lights dimmed, tree lit, and Christmas music playing softly in the background. Clear a big space in your living room and set up a little wrapping station in the middle of your floor. Of course, keep the presents for your partner hidden away elsewhere to avoid any prying eyes and ruined surprises.

The holiday season is a great opportunity to spend more time with the one you love. Shop together for gifts and decorations or enjoy some hot cocoa while you watch the snowfall. Hang mistletoe everywhere and steal as many kisses as you can! You don't have to spend a lot of money just to spend some romantic time together if you look for new ways to enjoy what this frosty season has to offer.
Title Post:
How to Rekindle Your Romance at Christmas on a Budget
Rating:
100%
based on
99998
ratings.
5
user reviews.
Author:
Saka Hayang
Thank you for visit this blog