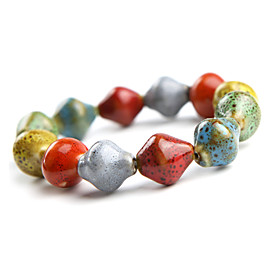 Christmas is typically the most expensive time of year for everyone, even though what we spend is unnecessary and could be drastically reduced, or even eliminated completely. When it comes to Christmas presents, people spend a ridiculous amount of money on gifts that will just end up collecting dust on a shelf or shoved into the back of a closet.

Instead of forking out a ton of money on things people don't really need or want this year, why not get creative and offer your friends and family something that they will find useful or refreshingly personal.

Actually, why not take it even one step further and give them Christmas gifts this year that don't cost you any money!

Here are 7 ideas to get you started:

Babysitting

One of the most valuable gifts you can give to your friends with children is free babysitting. Watching their little ones for an evening and providing them with a night out as a couple won't cost you anything, but a quiet date after a busy holiday season might be just what they needed. If you don't have plans for New Year's Eve, you could give an incredibly impressive gift and offer to watch a group of kids for your friends while they all celebrate with a night out on the town together.

Offer Your Services

If you provide professional services in your line of work, such as beauty treatments, car repair, or financial planning, why not offer your time as a gift to any of your friends that could use your expertise? Spending a few hours helping a friend is a meaningful gift that will not only save you money, but also the hassle of shopping for just the right wool sweater that you already know they will never, ever wear.

Be a Teacher

Another great idea for those with special skills and expertise is to teach what you know to your friends. Teaching a group of your friends and family to file their taxes, bake a soufflé, or nail some tricky yoga poses is a great way to spend time with them while giving them a valuable gift at the same time. You can provide a group lesson fro all your friends and even make a little party out of it.

Give Cleaning Coupons
Coupons for house cleaning could be one of the most valuable gifts to give when you consider the chaotic post-Christmas and New Year's Eve party mess that people often have spread throughout their house.

You could offer cleaning services such as tree takedown and disposal, bottle returns (from all those Christmas parties), Christmas decoration pack-up, or general washing, wiping, and tidying. As a extra, you can even include which dates you're available and specify how long your services are to be offered for.

Be A Host With The Most

While some people love to host marvellous gatherings and entertain their friends all throughout the night, others cringe at the idea of a house full of guests trampling around and leaving dishes, empty bottles, and party debris in their wake. If you fall into the first category and just can't wait to start crafting amazing Christmas themed centerpieces, then why not give a gift you love and offer to host a Christmas party or two to save your friends the grief. If you have a knack for putting out a great spread without spending a ton of money, offer to throw a few catered parties for your friends, family, and co-workers as a group gift that everyone can enjoy.

Satisfy Their Sweet (or Savoury) Tooth

Baking treats for your friends and packing them into shiny boxes with pretty ribbons will cost you only the price of the ingredients (and those shiny boxes), but will result in a gift that can be undoubtedly appreciated, if not somewhat guiltily. For a more involved baking parcel, you can bake several batches of a few of your favourite recipes and give everyone a sample of each. Find some cheap (yet lovely) containers from a dollar store and package your goodies up for the sweetest gift of the year.

Get Crafty

If you have any crafting, sewing, knitting, or quilting skills, then why not put your talent to use for some homemade gifts? By getting started early, and with a big enough mountain of yarn, you can craft a whole slew of gifts for all your friends that will cost you only the price of a few knitting supplies. If you're already a crafter you likely have most of your supplies on hand already, therefore you'll probably only need to grab a few specific odds and ends to create your gifts. You can make some highly personalized scrapbooks, cards, or collages as well that will mean much more than any old store bought gift would.

Gifts that cost little or nothing are often the gifts that really come from the heart. Instead of stretching your budget and trying to buy everyone something nice, use your imagination and give thoughtful, personal gifts this year that will have more meaning to your friends and loved ones.
Title Post:
7 Ideas For Giving Christmas Gifts Without Spending Money
Rating:
100%
based on
99998
ratings.
5
user reviews.
Author:
Saka Hayang
Thank you for visit this blog